A Goal Without a Plan is Just a Wish: How to Write a Restaurant Business Plan
by Targetable, on May 2, 2019 12:55:40 PM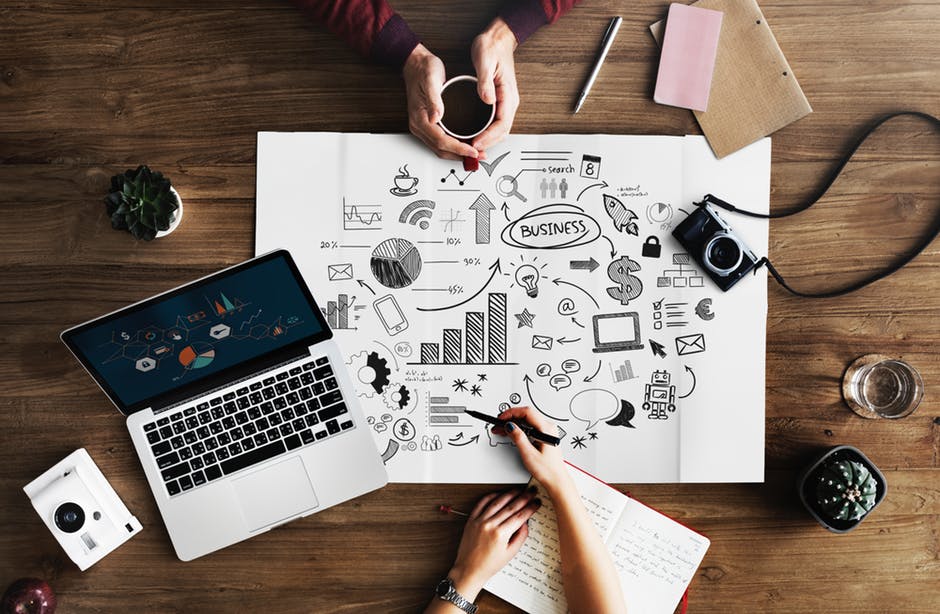 Are you looking to write a restaurant business plan, but aren't sure how to get started? Read on to learn how to write a restaurant business plan.
Have you ever thought of dropping everythingand starting your own restaurant? Owning your own business can be fun and glamorous, but the truth is many restaurants fail within their first year of operation. The sad thing is that most of the time their shut down could have been avoided.
These closes are usually the result of poor execution. This is why it's so important for you to write up a restaurant business plan before you do anything else.
Are you not sure where to start? Well, grab a pen and paper and have a seat as we go over the elements of any good business plan!
1. Your Vision
There are a million different types of restaurants out there. If you don't sift through the options properly and give yourself a clear focus then you'll have problems planning everything else that revolves around your restaurant.
First, you should decide what style restaurant you want to create. Will it be fast food or a fancier sit down restaurant? After you write this down then comes the restaurant concept which is a little different.
With this, you'll be asking yourself if it will be a family restaurant, or perhaps a steakhouse? After you decide these two major things you'll finally be able to start thinking about the location of your business.
2. Target Market
One of the largest mistakes restaurant owners make is trying to appeal to all demographics rather than one. This gives you too much to work with. You need to cast a much smaller net by choosing only one to target.
You may not think it matters too much but it does. For example, if you want to target millennials, you would actually have to build your restaurant way different than you would if you were trying to bring in the baby boomers.
Another thing that that you should decide is if you want to target locals in the town where you place your building or tourists. If you've placed the building in a small town, the second option probably won't get you much profit.
3. Overcoming Your Competition
Most towns have a ton of restaurants, so you probably won't be able to prevent putting yourself amongst a sea of competitors. This means you need to try extra hard to make yourself stand out from them.
The first step in overcoming your competition is knowing them. Research to find out what restaurants are in your niche and are also trying to bring in the same audience as you. Check out their marketing and don't copy it but learn from it so you can come up with something to combat it.
One of the easiest ways to rise above is by coming up with a unique restaurant theme that will make you stand out. Another thing you should do is have a bragging point. For example, if you have a chef in your place that's renowned around the world, advertise him or her.
4. Marketing Plan
Your restaurant can't exactly bring in customers if nobody knows about it. That's why you need to come up with an attractive marketing plan that will bring in a crowd.
You can take a huge selling point for your restaurant and allow it to explode on digital formats such as the radio or on social media. Why not have an email list that is full of great promotions for the people who sign up?
Whatever method you choose to market your restaurant, make sure that it matches up with your target audience. For example, if you're trying to bring in the older crowd, you may not want to pour all your resources into social media marketing.
5. Creating a Sample Menu
The food you're planning to serve is an essential part of a restaurant's success. This makes your menu absolutely necessary to your business plan. To this end, you shouldn't just pop anything on it that sounds good.
You have to put a little bit of thought into this, especially since some of your investors may ask to see a sample menu before they give you a single cent. Consider everything from your appetizers to your dessert and drink options.
6. Your Team
While you probably won't be hiring anyone until you're ready to open, you still need to think about your ideal team. Consider how many positions you need to fill up and what kind of people you want working for you.
Pay special attention to the structure of your management team. How many of them do you need to hire? How many will be on a shift at a time?
This is another thing that investors may ask for, so you should definitely take your hypothetical team seriously.
7. Finances
Now that you have all of this in mind, it's time for you to set up your budget. This is where you may want to enlist the services of a professional accountant, especially if you're planning to get some of your funds from investors.
These investors are going to want to know exactly what you're putting their money into as well as what your budget looks like. An accountant with restaurant experience will be able to show the investors all of this and more.
Building Your Restaurant Business Plan
Anyone can say that they want to open their own restaurant, but actually putting it into practice is more than placing a building and filling it with food and staff. You have to come up with a detailed restaurant business plan or you'll be doomed to fail. Use these business plan tips to give your restaurant the direction it needs to flourish.
Marketing your restaurant can be hard, but at Targetable we can make it simple. Contact us to learn how together we can make your restaurant business thrive.