Logging into your Facebook account - even if you're doing so for the first time and have to create a new Targetable account - is a simple and fast process.

Step One: Go to app.targetable.io in the browser of your choice.


Step Two:
For new users: Click the Start A Free Trial button
For existing users: Click the Sign In button
Step Three: Enter your email address. Note: This should be the same email address that's associated with your Facebook account.

Step Four: Click on the Login with Facebook button as below: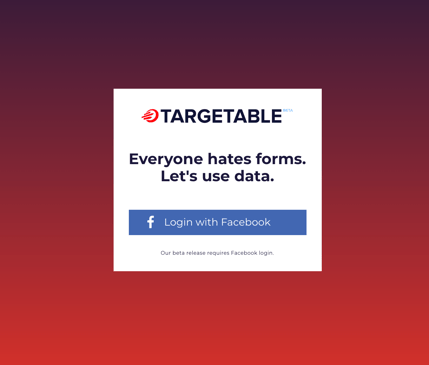 Step Five: Login to your Facebook account, if you're not already logged in. After logging into your Facebook account, you will automatically be rerouted back to Targetable.